Roof Inspection Services (Free Estimates)
We'll Solve Your Flat Roofing Problems
Are you SICK and TIRED of dealing with…
Noticeably high energy bills?

Disruptive and noisy roof maintenance work?

Or an overall bad roofing job?
That is why today, we, Cox Roofing Systems, are here to help you put an end to your roofing issues with our roofing solutions that are:
If you're like most commercial or industrial building owners, you probably know what it's like to invest a ton of money in a seemingly reliable roof.
Later on, you find out that it was poorly installed, got punctured, cracked, and blistered – all resulting in costly repairs, leaks, expensive energy bills, and damage to your building's interior.
At the same time, you're trying to keep up with the demands of your business!
Before now, the only answer to your roofing problems was to move on to another company that can promise you a BETTER roof. Unless you can find one with a proven track record, all you can do is HOPE and GUESS.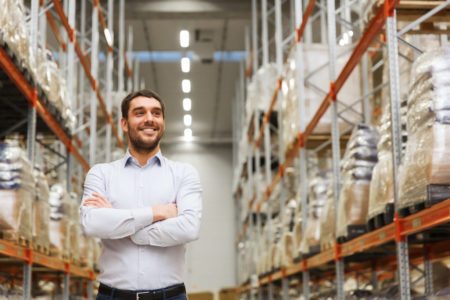 WHY CHOOSE COX ROOFING?
Cox Roofing Systems is committed to safety, quality, and high environmental standards. Employees go through mandatory training and each individual on the team meets all safety and certification requirements. This commitment ensures that your staff, and ours, remain safe and that you receive the best quality product – a product we stand behind with our 10 & 20-year renewable warranties.
Think that repair costs are the only expenses you'll have to deal with when your roof gets damaged by the weather? Think again!
Any damage on your roof decreases your energy efficiency to a significant degree. The result? Your heater or air conditioner must work harder to provide you a comfortable temperature.
We are the only company that offers TTR® (Tri Thermal Roof) – a roofing system that combines the insular qualities of existing roofs in the market.
Our TTR® System will ensure you cooler summers, warmer winters and a DRAMATIC DECREASE in your energy bills.
Not convinced? Here's what our customers have to say.
Roofing systems are key components of commercial buildings and must, therefore, be able to provide maximum protection from the scorching heat of the sun.
UV rays from the sun affect the physical state of roofs by causing blisters and increasing their rate of deterioration. Moreover, the chemical reactions caused by UV light can damage a roof's membrane.
Our TPO roofing membranes and TTR® Roofing System safeguard your commercial roof from UV degradation to prolong its life for up to 50 years.
Not only that, if you choose our TTR® Roofing System, your roof will benefit from top-notch waterproofing.
In a rare situation where your roof's membrane gets punctured, you don't have to worry about water entering your building and damaging your equipment or causing injuries to your employees!
Removal of an existing roofing system to install a new one can be disruptive to nearby establishments and your building's occupants.
One of the best advantages of choosing our TTR® Roofing system is that it can simply be installed in a single day. You can be assured that your business operations won't be interrupted while we perform a roof installation.
And because we'll be reusing your existing roofing system along with our TTR®, you can contribute to a greener environment by reducing landfill waste.
Our roofing products have been designed to withstand the toughest weather conditions in North America – hail storms, strong winds, hurricanes, and more.
Your complete satisfaction is backed by our 10 and 20+ year warranties.
During the entire life of your warranty, we also inspect your roof every year at no additional cost to prevent and mitigate any damage. This further extends the life of your roofing system.
Will having a good roofing system impact your bottom line? Absolutely!
Here's a recap of how our affordable roofing solutions will help you save more money…
Lower energy costs
Longer lifespan than most roofs
Existing roof preserved = zero dumping fees
Decreased maintenance costs due to extreme durability
Zero disruption to your business operations
Annual inspections at no extra charge
Today, you can put an end to your roofing problems…
All your roofing concerns have prevented you from saving money and peace of mind that your building interior is fully protected.
We'll lift the heavy burden off your shoulders with our affordable and lasting solutions that are trusted by our customers for years.
You can reap all the benefits of a reliable roofing system and end your problems once and for all by getting started today.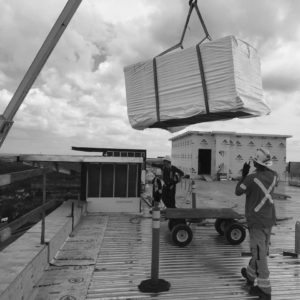 We were extremely pleased with the Cox Roofing System on our original industrial building. The process of redoing our roof went very well. No problems and in a timely fashion. The extra insulation has been a benefit for all of us in the building. We are saving in both heating and cooling costs. The process of removing the extra weight from the building has now given us another opportunity. A large solar panel installation will now be erected on our TTR® roof. This allows our company "Gezak Properties" more financial rewards from the electrical output of the solar panels. The roof has worked so well that we are now in the process of doing the next one.
Dear Sir,

Two years ago, we called on your professional services to remedy the problems we were experiencing on our Service Building roof. We had ice forming on the roof causing water to run inside the building over top expensive equipment, and also high voltage control cabinets. Another factor that made us approach your company was the fact that fair size ice formations had already come down the roof and could have caused bodily injuries to employees working at this station.
Since your company has insulated our roof with your Foam Roofing System, three problems were totally eliminated: water leaking on equipment, ice formation on the roof and heat loss. It is my belief that the money saved in heating costs paid the repair of that roof the very same year.
Thank you very much for a job well done!
To whom it may concern: Our technical people are extremely impressed with the performance of the Cox Roofing System. It combines the flexibility of an insulation that can be applied to any thickness with the strength and durability of an EPDM membrane.
For our own commercial buildings, we have used Cox Roofing Systems Exclusively.
Commercial Roof Repair, Restoration, and Roof Replacements
ONTARIO: Barrie, Belleville, Brampton, Brant, Brantford, Brockville, Burlington, Cambridge, Clarence-Rockland, Cornwall, Dryden, Elliot Lake, Greater Sudbury, Guelph, Haldimand County, Hamilton, Kawartha Lakes, Kenora, Kingston, Kitchener, London, Markham, Mississauga, Niagara Falls, Norfolk County, North Bay, Orillia, Oshawa, Ottawa, Owen Sound, Pembroke, Peterborough, Pickering, Port Colborne, Prince Edward County, Quinte West, Sarnia, Sault Ste. Marie, St. Catharines, St. Thomas, Stratford, Temiskaming Shores, Thorold, Thunder Bay, Timmins, Toronto, Vaughan, Waterloo, Welland, Windsor, Woodstock