You don't have to wait until your commercial roofing in Toronto breaks apart before you realize the value of a good roof.
When it comes to keeping your business safe, one of the things you should invest in is a quality roof. Reliable roofing systems provide you with long-term benefits that low-quality options cannot.
These great advantages include…
Resistance to water and moisture – It's important for a roof to keep water and moisture out. Even the slightest moisture can affect your building's structure. Water that enters your building lead to mold and mildew growth, termite infestation, and health and safety hazards.

Maintenance

– Even if a quality roof requires less maintenance, the roofing contractor should be able to inspect your roofing system every year to make sure that it's free from puncture and damage. Here at Cox Roofing Systems, we provide yearly inspections at no additional cost.
Reduced energy bills – While a durable roof may seem expensive at first, it gets cheaper as the years go by if it helps you save on cooling and heating expenses. The roof must have reflective, heat-resistant properties to prevent heat absorption. That way, your air conditioner would not have to work harder!
A better, healthier planet – Minimal use of heating and cooling systems reduces carbon dioxide emissions. Also, eco-friendly roofing options allow commercial building owners in Toronto to install solar panels and roof gardens to promote a cooler interior environment and reduce heat islands.
Long-term savings – If you think a durable roof is a costly investment, think again. Frequent roof replacements are more expensive. You'll have to spend on new materials and disposal fees of your old roofing waste. Not to mention, you might have to stop your business operations while the installation process is going on because of noise and falling debris.
The big problem with finding a credible roofing company is that it is a time-consuming and tedious task! That is why today, we are thrilled to tell you that…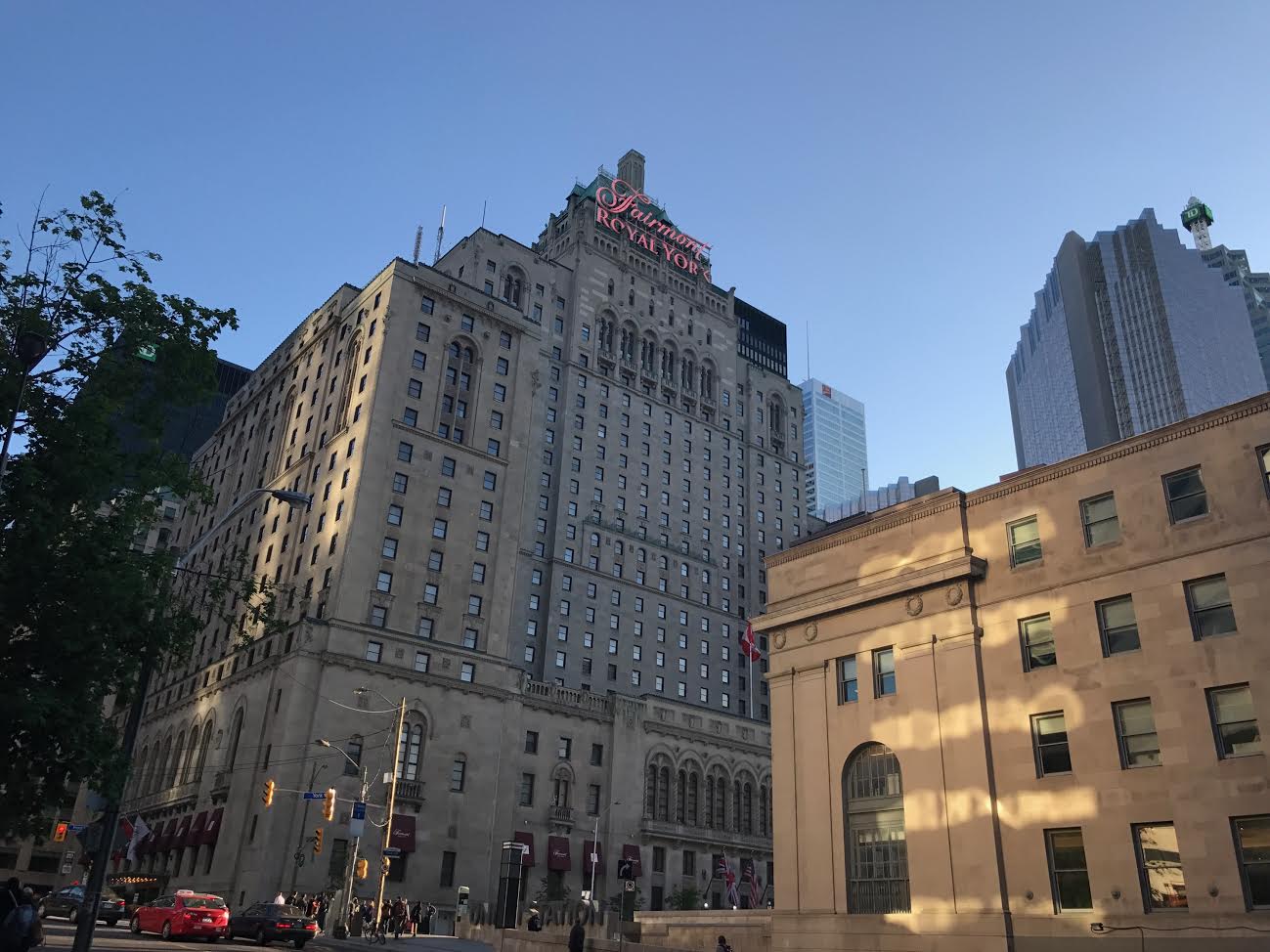 We provide commercial roofing systems and services in Toronto that will get you all the benefits of a good roof.
Cox Roofing Systems is a trusted roofing contractor that has your business' best interests in mind. Serving different geographical locations, including Toronto, our roofing options include:


Are you in search of a high-quality yet affordable roofing system that prevents heat loss up to 98%?
Unlike other roof options in the market, our exclusive TTR® system is a combination of two roofing systems: EDPM membrane and polyurethane spray foam.
The combination of these excellent roofing systems offers maximum insulation and protection by ensuring that all areas of your roof are covered. This prevents the entry of heat, water, and moisture.
The best part is that, even if this roofing system gets punctured, no water can get in due to the spray foam.
Here are other benefits of our TTR® system:
No Disruptive Roof Replacements

Fast Installation Process

A Safer, Mold-Free Interior

Installation Of Photovoltaic Panels And Roof Garden

We also offer two conventional single ply roofing membranes by Firestone, which are TPO and EDPM.
TPO and EDPM are made from synthetic rubber compounds which are eco-friendly and help them maintain stability in extreme temperatures and harsh weather elements in Toronto: Hail, strong winds, rain, and more.
Furthermore, TPO can be enhanced by using Firestone HailGard. This provides protection from roof punctures that are the cause of air loss and leaks.
What's more, our roofing systems in Toronto come in two colors, black and white, to meet your preference!
You can finally overcome and prevent the dangers of a bad roof.
Our trusted products, roof repair and installation services, will open up more opportunities for you to enjoy a safer commercial building and smooth sailing business – plus more long-term savings.
What do you say?
If you want to learn more about our roofing systems or need help with your current roof's performance, feel free to get in touch with us now.
We were extremely pleased with the Cox Roofing System on our original industrial building. The process of redoing our roof went very well. No problems and in a timely fashion. The extra insulation has been a benefit for all of us in the building. We are saving in both heating and cooling costs. The process of removing the extra weight from the building has now given us another opportunity. A large solar panel installation will now be erected on our TTR® roof. This allows our company "Gezak Properties" more financial rewards from the electrical output of the solar panels. The roof has worked so well that we are now in the process of doing the next one.
Dear Sir,

Two years ago, we called on your professional services to remedy the problems we were experiencing on our Service Building roof. We had ice forming on the roof causing water to run inside the building over top expensive equipment, and also high voltage control cabinets. Another factor that made us approach your company was the fact that fair size ice formations had already come down the roof and could have caused bodily injuries to employees working at this station.
Since your company has insulated our roof with your Foam Roofing System, three problems were totally eliminated: water leaking on equipment, ice formation on the roof and heat loss. It is my belief that the money saved in heating costs paid the repair of that roof the very same year.
Thank you very much for a job well done!
To whom it may concern: Our technical people are extremely impressed with the performance of the Cox Roofing System. It combines the flexibility of an insulation that can be applied to any thickness with the strength and durability of an EPDM membrane.
For our own commercial buildings, we have used Cox Roofing Systems Exclusively.