Cox Roofing Systems
We'd Love to Hear From You
Commercial Roofing Mississauga ON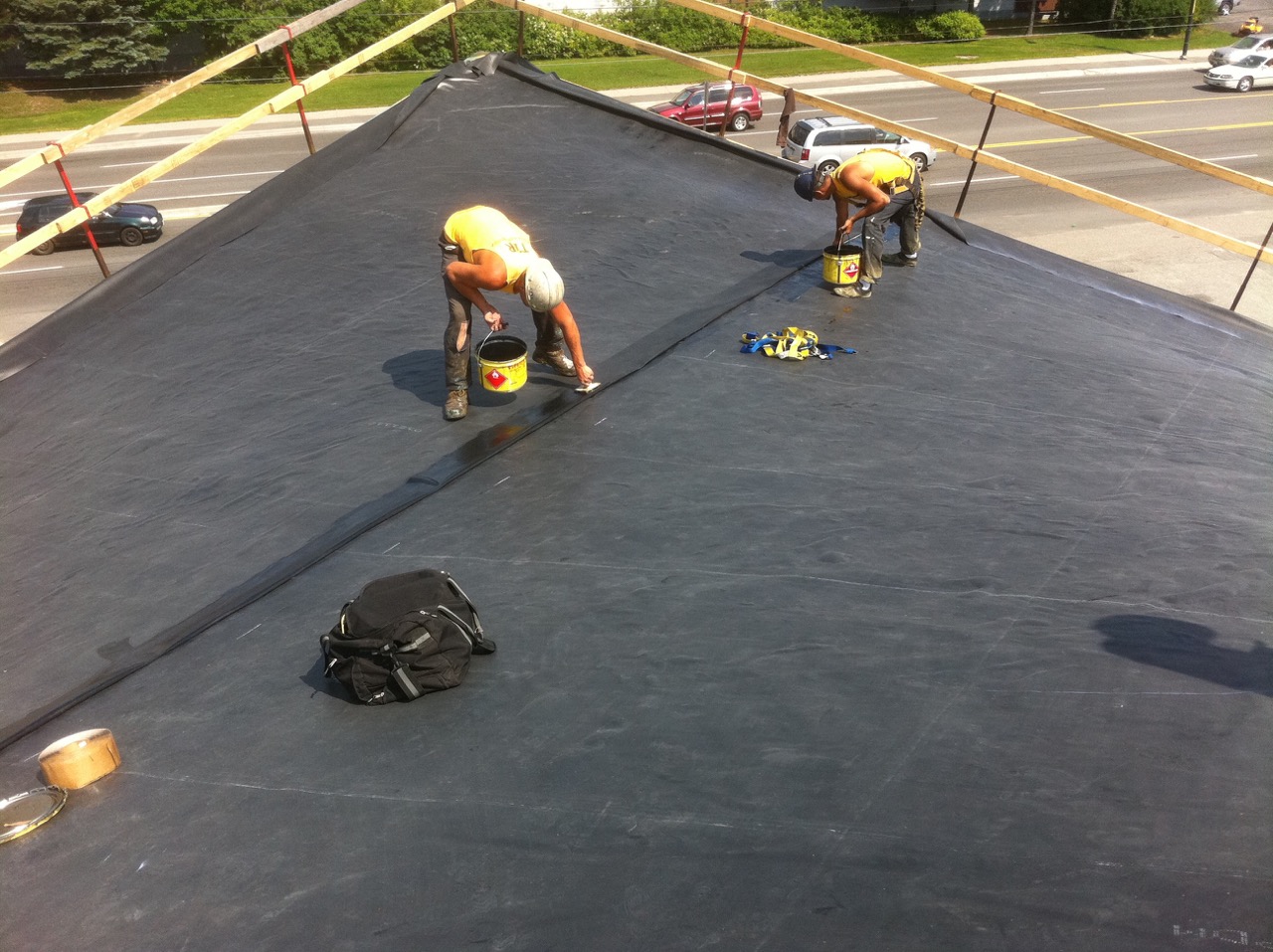 Canada ranks Mississauga as its 6th biggest city. It is fast-growing, as evidenced by more than 55,000 businesses in the area. In Mississauga, you will find head offices of Fortune 500 companies. Starting and growing your small business is a great plan since you can easily access resources. Based on the 2016 census, Mississauga has a population of 721,599. The city has a humid and continental climate.
With high humidity levels and cold winters in your geographical area, your commercial roof's lifespan can be shortened to less than 15 years.
Punctures in your roofing system cause leaks, make your energy bills soar, and promote the growth of mold that put your health at risk!
And if you've paid for unsatisfactory workmanship, your insurance claims can be forfeited – in addition to the roofing repair costs you'll have to face.
We're here to tell you that you'll be able to enjoy smoother sailing business operations and a higher return on investment by having a good roof.
We Offer Commercial Roofing Restoration and Maintenance
Roof Inspection Services (Free Estimates)
If you're still unsure why a reliable roofing system matters, here are the biggest reasons…
A commercial roofing's main purpose is to provide protection to you, your equipment, and employees. When your roof breaks down, leaks and structural damage can cause unwanted disasters.
What you need is a Mississauga roofing system that resists moisture buildup and structural movement and does not shatter even in extreme temperatures. This allows the roof to last for years while requiring less maintenance. Commercial roofing systems like EDPM last up to more than 30 years.
Total roof replacements are not only costly, they also disrupt a building's inhabitants and nearby establishments. The good news is, there's a much better alternative to a roof replacement. If you've heard of a commercial roof retrofit, it's a process where a new roofing system is installed above an existing roof. It's environmentally-friendly, causes minimal noise, and allows you to save more since it lasts longer.
With our selection of reliable commercial roofing systems in Mississauga, you'll never have to worry about roofing problems again.
This exclusive product of ours is unlike any other roofing systems on the market. Combining the single ply EDPM roofing membrane and polyurethane foam, you enjoy multiple benefits which include…
A cooler building interior

The Option to Install a Rooftop Garden or Solar panels
Our conventional roofing systems are high-performing Firestone products which are the single ply EDPM and TPO roof membranes.
If you opt for one of these instead of our TTR® system, you can still benefit from energy-efficiency and a cooler environment. The EDPM and TPO roofing systems in Mississauga are highly popular options.
However, TPO is the newer type of roofing system among the two which may explain why more commercial building owners choose EDPM.
Regardless of what you're more familiar with, we can assure you that our single ply membranes are worth your while.
Why Cox Roofing Systems?
Finding a good professional roofing contractor to handle your roof inspections, repairs, and installation is hard. A lot of people end up hiring inexperienced roofers because of being pressured and offered a very cheap price. Aside from the fact that we're within your geographical location and therefore understand the weather better, our roofing systems have been trusted by customers. You can read our reviews We are a company of experienced and well-trained contractors. Not only will you benefit from a good roof, you'll also be assured that your roof will be properly installed. Furthermore, we provide a 10 and 20-year renewable warranty and conduct yearly inspections at no additional cost to make sure that your new roofing system stays in tip-top condition. Not sure whether to choose our TTR® system or single ply roofing membranes? Get in touch with us today!
[testimonial_rotator id=1670]