A commercial roof that has consistent roofing maintenance guarantees that it can last for many years.
The roof is usually the most expensive part of the building to replace, so it is important to make sure the roof stays in shape. Here are five crucial steps for effective roofing maintenance.
Have Bi-Yearly Maintenance Checks
Bi-yearly commercial roof maintenance is important because it protects the building from weathering, corrosion, and fire. Roof maintenance can also help to detect leaks, rotting, and other problems. In addition, roof maintenance helps to prolong the life of the roof and prevent costly repairs. Roof maintenance can also help to make buildings more energy-efficient.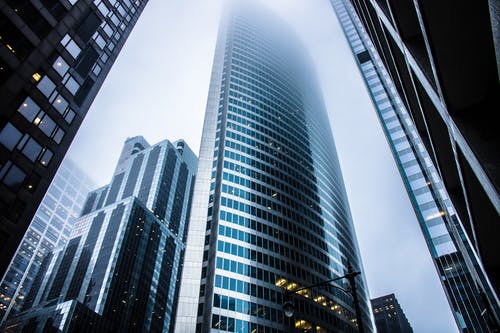 Use Inspections After a Severe Storm
Inspections should be conducted after any storm because a storm can cause a lot of damage to a roof. Storms can cause leaks, dents, and cracks, as well as other things that can be visible from the outside. Inspections can prevent future problems from occurring or from worsening.
The primary damages storms can cause on commercial roofs are leaks, water damage, and loss of business, all of which are detrimental to your business's productivity and brand.
Ask Roofers to Remove Overhanging Trees
Overhanging trees can cause damage to a roof, especially if the tree is not trimmed back. In addition, roots from the tree can grow into the roofing material and cause structural damage, leaks, and other problems.
Structural damages are dangerous because they can damage the roof's ability to resist water penetration. This could lead to the roof being compromised and water penetrating it.
If water penetrates the roof, it could lead to significant damage because of what is below. The building's interiors can be damaged, but this is not always the case. The risk of the whole building collapsing is also possible.
Use New Methods to Check for Unseen Leaks
Commercial roofs are challenging to find leaks because of their design. It is important to use a method that discriminates by type of material.
Some methods for commercial roofs include using an acoustic detection system, thermal imaging, and infrared thermography. These methods are more targeted than general leak detection tools like dye testing or vapor detection.
Keep Track of Your Roof's Age
Many different factors influence the lifespan of a roof. The age of the roof is an important factor in determining how durable or fragile it will be. As the roof gets older, it is more susceptible to wear and tear, leading to water damage. A roof that was installed when it was new will be less likely to suffer from damages than one that has been in place for years.
Regular roof maintenance helps prevent any problems that could cause major damage to your commercial roof. In addition, regular inspections, inspections, and maintenance are key to being proactive rather than reactive to any issues.
If you need excellent commercial roofing maintenance and metal roofing restoration services, you can always count on us at Cox Roofing to provide you with the best results. Contact us today to learn more about everything that we can do for you.