Roof projects aren't just installations or spray polyurethane foam roofing. Simple roof maintenance is a considerable roof project. However, maintenance produces the least scrap and issues if you compare the waste that repairs and replacements produce.
Poor measurements, accounting, and logistics are the primary causes of waste materials on roof projects. Thankfully, if you work with dependable professional commercial roofers, you won't face any waste roof material issues and get the best project results possible.
Set a Budget
Both DIY and contractor-led projects require a budget. Any budget can work for roofing installations, repairs, and replacements, but a huge roofing expanse may require much more funding because of the material and labor costs you'll incur.
We highly recommend working with professional commercial roofing specialists because they've handled similar roofing installations, repairs, and replacements. In doing so, you can be sure they'll give you the best estimates that include material and labor costs, allowing you to have the best roofing repair service possible with zero midway hassles.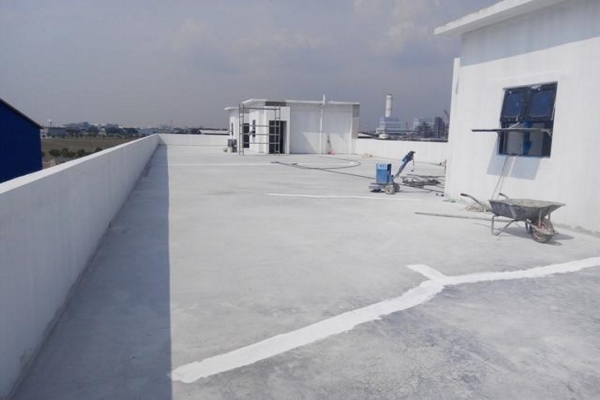 Choose Experienced Professionals
If you follow the step above, you'll find that working with experienced professionals is the best course of action to prevent waste roofing materials on roof projects. Well-experienced roofing professionals have a full understanding of a commercial roof's issues, allowing them to estimate the seam size and compatible material to resolve your existing issues.
DIY commercial roofing involves training and sending your team to vocational education, helping them learn the basics of commercial roofing repair, maintenance, and replacement. However, doing this involves additional costs and time. Plus, you'll need to invest in high-quality roofing equipment too.
Contractor Materials Accounting
Roofing contractors understand roofing repair logistics, making them the best group to manage resource accounting. While it's a leap of faith for property owners because they might end up paying more if contractors choose sub-par equipment, reputable roofers will always achieve the best results for all your roofing needs.
Additionally, self-accounting materials can lead to property owners unknowingly choosing sub-par materials in the process, compromising the possible project result to save a few ten dollars in some areas. Always use roofing contractors exclusively working with highly reputable manufacturers who certify their work.
Customized Roofing Seams or Materials
To avoid unusable waste material, roofers may recommend customized seam cuts and shapes. For example, buying a smaller single-ply roofing sheet sounds like regular practice for repairing small sections. However, a custom-cut shape might guarantee less excess material for less cost.
If your roofer recommends using particular shapes or customized roofing materials, consider their suggestion. You might end up with a longer-lasting roof with lower costs and waste materials afterward. Of course, the customization process might make the project longer, but the results will always be worth the trouble.
Roofing Restoration Services
Highly reliable roofers, such as Cox Roofing, can provide you with commercial roofing restoration services. These involve spraying over your aging metal or concrete roof with special spray-on membranes, such as spray polyurethane foam. In doing so, the material seeps through the small cracks and damages, reinforcing your roof and restoring its capability.
Cox Roofing provides these roofing restoration services that guarantee zero wasted roofing material. Contact us today to learn more about everything that we can do for you.