Do you fancy your business without a roof? Certainly not!
No business owner can be happy without a roof over his head.
Let's go back to the basics of a roofing system. Its importance as one of the major structures of your building cannot be overstated. Without a roof, you can only imagine the damage to your equipment and investments when a storm hits your place.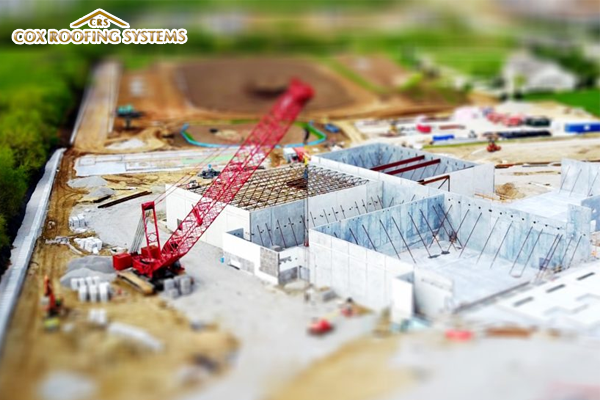 If your roof fails, everything under it is subject to failure as well. The foundation of your building will no longer have anything to support.
Not having a roof over your head is not only the problem. Finding a reliable roofing material for your business is another. In this article, we're going to focus on the latter concern which is to choose a commercial roof with a lot of advantages.
Have you heard of the EPDM roofing system?
EPDM stands for Ethylene Propylene Diene Terpolymer. More and more property owners use this synthetic rubber membrane. You often can find this material on top of low-slope buildings all over the United States and the rest of the world.
This popular roofing material comes in two colors, white and black. Pick a color depending on what suits your taste and preferences.
Here's why EPDM roofing system makes a great choice for your small business building.
Benefits of EPDM Roofing System for Your Building
1. Low maintenance
Before our clients decide to install Firestone rubber roofing to replace their old roof, many of them tell us that they lacked the time to maintain their roof.
Roofing maintenance is always a major concern among property owners. Because truth be told, even the simplest roofing tasks can be easily neglected with so many things to do on a daily basis.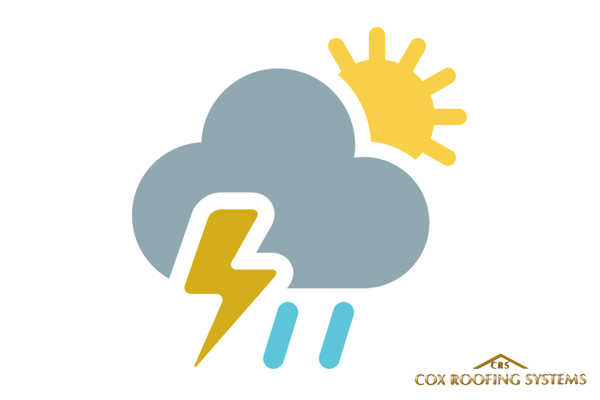 Unlike the rest of the roofing systems in the industry, EPDM Firestone roofing requires little to no maintenance. It is extremely strong and durable, to the point that it can resist tears, abrasions, and frequent temperature changes.
However, despite its being a low maintenance roofing system, it's still important that you get an inspection from your roofing contractor at least once a year.
2. An environmentally friendly choice
Is one of your business goals to help protect the planet? Did you know that your choice of roofing material affects the planet you live in?
As a business owner, you can contribute to a better planet by installing a roof that has less environmental impact. EPDM roofing system stands out from the rest. Manufacturing this EPDM Firestone rubber roofing does not consume a lot of energy.
Below are other ways this material is a greener choice:
Reduced VOC emissions – When contractors install EPDM roofing, they make use of primers and adhesives that do not emit harmful substances.
Flood mitigation – EPDM roofs can be used to hold small amounts of rainwater which will slowly drain. This process actually helps prevent flooding whenever there are heavy rainfalls. You're able to help minimize the volume of water that drains so that people can cope better with storms.
Reused and recycled – Another reason rubber roofing is a smart green choice is that the material itself can be reused and recycled after it has reached the end of its lifespan. The material can be reprocessed so that it can be installed again on another roof.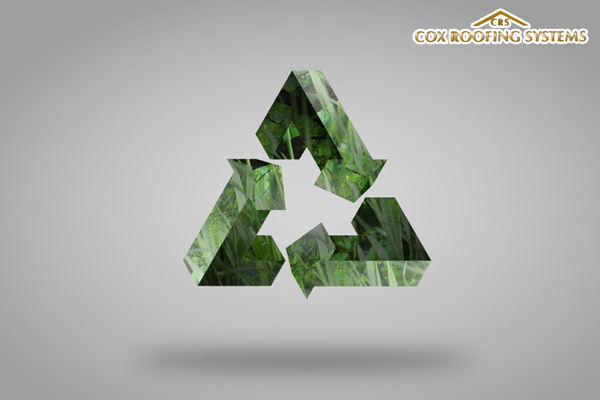 3. Installation of solar panels
Business owners like you can improve your commercial building in many ways through a sustainable roofing system. If you ask us how, we recommend that you consider using solar power systems.
People can install solar panels on any roof. However, Firestone rubber roofing is the best material to use in combination with solar panels. EPDM roofs have a flat surface. Roofing contractors will simply fix the solar panels directly on EPDM without taking so much time.
Solar panels on an EPDM roof allow you to enjoy a good return on investment. Solar panels and EPDM are both maintenance free. Moreover, solar energy cuts your electricity bills in half.
4. Lasts up to 50 years
Keep your roof in good condition through maintenance and it will serve you longer. Install Firestone rubber roofing and you will enjoy the benefit of extreme protection for up to 50 years.
Even if an EPDM roof is very lightweight, it is essentially immune to various factors that speed up wear and tear over time. These are factors such as ultraviolet radiation, fires, hail storms, and building movements.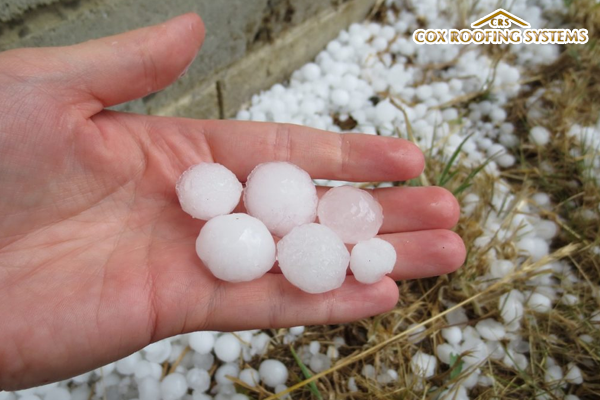 No matter where you are in the world and your climate, contractors can install EPDM Firestone roofing because it is flexible. EPDM survives even in Madagascar climates where temperatures reach up to +45 degrees Celcius.
5. Best defense against the heat of the sun
How do you keep your building cool? We know that you're thinking of increasing your usage of your air conditioning system.
However, this is not a sustainable way. Your energy bills increase and you harm the environment. Air conditioners contribute to global warming. Traditional roofs tend to hold heat and transfer it beneath the roof.
Your perfect defense against heat is an EPDM roofing system that reflects heat instead of absorbing it. As a result, less heat penetrates your roof. When used in a warm climate, building tenants will appreciate the reduction in the use of cooling systems while they feel cooler and able to work more productively.
6. Ease of installation and repair
Another great attribute of EPDM material is that contractors can easily repair it. Through EPDM Firestone roofing is durable, there will come a time when you need to repair it.
Many Firestone rubber roofing systems have been repaired and restored to their original condition. In fact, these restorations can even achieve an EPDM roof that was better than the original installation.
To provide additional protection and strength to your EPDM roof, you can also use coatings.
Installing this rubber roof is not labor intensive. It is thin and comes in large sheets which mean that they require less effort and time to install. All contractors need to do is to apply adhesive and roll out the sheet.
You'll also be happy with the fact that EPDM installations do not disrupt your business. You don't need to shut down your store for days while we install or repair your rubber roof.
7. Beautiful appearance
Don't forget the aesthetic appeal that EPDM roofs bring to any commercial building. The material looks professional and clean because of its flat, seamless, even surface.
Since EPDM Firestone roofing comes in black and white colors, simply choose which color you want for your property.
If you want to install a rooftop garden to increase your energy efficiency, mitigate stormwater, and add more beauty to your building, you can do that as well with an EPDM roof.

8. Comes in a variety of thickness
The thickness of your rubber roofing can vary in thickness. Usually, it comes in 45 Mil, 60 Mil, and 90 Mil. 45 Mil is as thick as a dime. Take note that the thicker an EPDM roof is, the more resistant and durable it is to withstand harsh elements, tree limbs, and more.
While thickness is a consideration, the quality of your EPDM material is what matters more. This is why in the selection process, choose a brand that most people trust. Firestone roofing has a proven track record and great reputation in the roofing industry.
Be sure to speak with Cox Roofing's licensed and trained Firestone roofing contractors to help you decide on the best thickness to use for your roof.
Are There Disadvantages to an EPDM Roof?
There aren't a lot of cons when it comes to the EPDM roofing system. This rubber material has undergone several improvements over the years which makes this system simply one of the best.
Problems in EPDM Firestone roofing only arise when it is not properly installed by a roofing contractor. In the process of looking for a contractor, make sure that your contractor is experienced in handling flat and rubber roofs.
Contractors need to be careful with the installation process. They should prepare the roofing surface properly where EPDM is to be applied. Also, contractors should promote positive drainage of water to avoid ponding.
Furthermore, contractors are to wear the right kind of boots and avoid punctures by carrying materials safely.
Remember that wrong installation and poor workmanship can void your warranty. So it doesn't matter if you have a great roofing material if it was not installed the way it's supposed to be.
You will not enjoy the benefits of EPDM rubber roof if the wrong contractor installed it.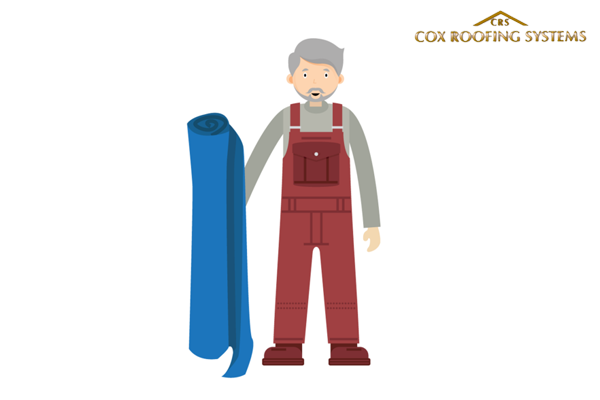 It's best to work with a professional roofing contractor that's knowledgeable and skilled in Firestone rubber roofing. Here at Cox Roofing Systems, we specialize in EPDM installations and repairs.
In fact, we provide roof restoration services where we revive your flat roof instead of replacing it.
We use EPDM Firestone roofing for your restoration project. If you need a new installation for your new building or brick and mortar business, we can fo that for you as well.
If you need our commercial roofing services today, call us at 877-306-7031. We'll be happy to assist you.