The Ontario weather is unpredictable, that's a fact. Summers can be extremely hot, and winters ridiculously cold.
So our team isn't surprised that this kind of shift in weather, along with other factors, damage roofing systems before they're even expected to last.
In fact, roofing damage is common among commercial properties.
But here's the sad part: Almost always, owners immediately resort to replacing their roofs when they can still save them.
Yes, it's possible to save your roof. This was what we actually did for one of our clients who had a very old building. It was Paul Sadlon of Sadlon Motors.
He wanted a real solution, so we offered him our roof restoration service. That benefited his entire business, specifically in terms of energy usage and staff comfort.
Keep reading this article to discover why a commercial roof restoration is worth your while…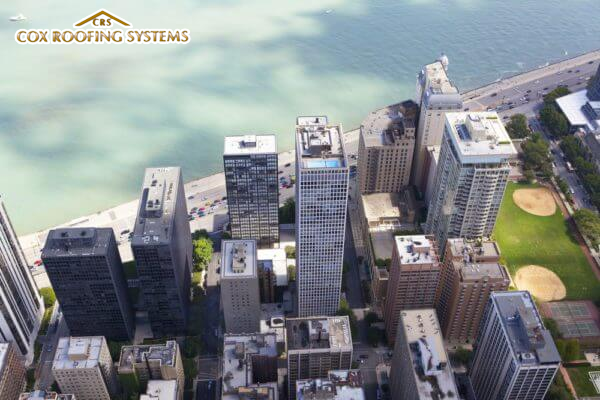 Commercial roofing systems like single-ply membrane roofs are a reliable choice for a lot of commercial property owners.
They meet their needs for a roof that looks beautiful, is lightweight, and withstands heavy storms and winds.
This is one of the reasons why people prefer them over other roofing systems in the market.
More than that, they make a great investment for your business because of their long lifespan. Here are other reasons why people love single-ply membrane roofing constructions:
Excellent capability to reduce temperatures
Can be used for warm and cold climates
Perfectly matches any commercial building style
Roofing material can be reused, making it environmentally-friendly
As someone who owns this type of roofing system, it makes good business sense to maintain it every now and then. Your roof acts as your first defense against extreme weather conditions even while you're asleep.
If you discover that it has damaged areas and needs to be cleaned, resealed, and fixed, don't hesitate to perform a commercial roof restoration.
Why Is A Commercial Roof Restoration Important?
We, at Cox Roofing Systems, prepared this article to help you realize the benefits of a restoration project. Restoration roofing has several short and long-term advantages.
If you want your roof to serve you indefinitely, keep reading.
1. Save a ton of money for your business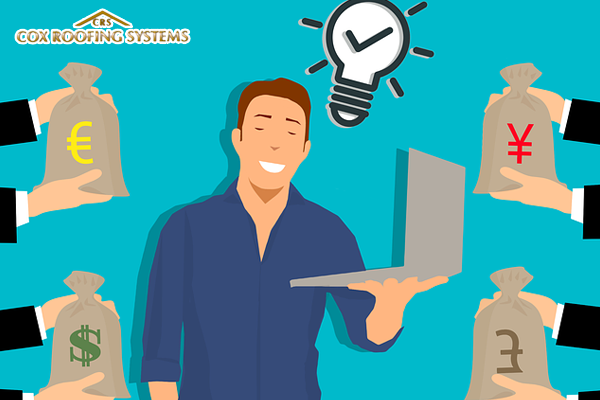 Anything you do to restore your roof will add more value to it. That's for sure.
Whether you contact a professional company to patch leaky areas or mend blisters, you prevent expensive repairs down the road.
Remember that a prompt commercial roof restoration today is more affordable than a total roof replacement tomorrow. Minor problems like leaks can quickly progress in a few days if you don't pay attention to them.
If you want to avoid emergency scenarios, take some time to get regular maintenance checks and restoration tasks done.
Your roof is an important investment so it matters that you take good care of it. It will exceed its expected lifespan and protect everything beneath it.
What are some warning signs to look out for as you inspect your building for roofing damage? Here are the early signs:
Moisture inside your building – Do you find water stains on your walls or ceiling? Is there mold growth already?
Cracking or blistering of roofing surface – Cracking and blistering signify that there is trapped moisture in your roofing system. Never ignore cracks or blisters because they lead to bigger issues.
Light shows through the ceiling – Light showing through is one of the obvious signs that your roof is broken.
2. Maintain the look of your commercial building/property
Who wouldn't want an aesthetically pleasing property? As a business owner, you need to create a good first impression on your clients, partners, and customers.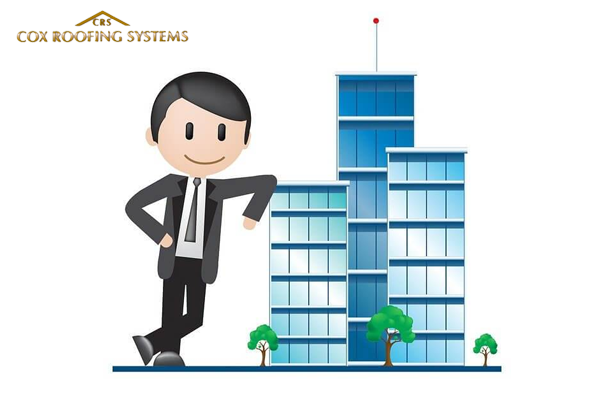 Commercial roofs that are not well-maintained look old and worn-out. How would you feel if your prospects will think that your building is worn down?
This is why you need to pay close attention to your building's details, and that includes your commercial roofing system.
Put in mind that customers' first impressions guide them to say yes or no in doing business with a company.
Can you afford to lose your best clients?
Foster positive feelings among the people you serve in your niche and industry. Keep your roofing system in great shape.
A good-looking roof will not only put you at the top of people's minds. It will also increase the resale value of your building in the future.
3. Improve your building's energy efficiency
Energy efficiency refers to a building's capability to minimize the consumption of energy.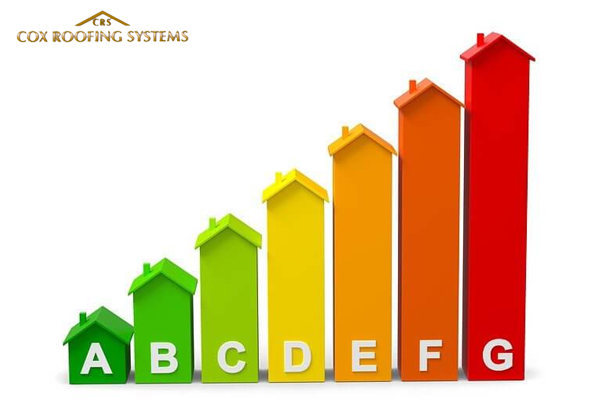 If your building is energy efficient, you don't need to frequently use your cooling and heating systems during summer and winter months.
It is always a good idea to improve your usage of energy for two reasons.
First, the obvious reason is that it allows you to save on your monthly bills.
Second, you help reduce carbon dioxide emissions and contribute to a cleaner, healthier planet.
Roof restoration is an important endeavor that allows you to achieve energy-efficiency. Make a deliberate effort to decrease your bills through this method and your money doesn't go to waste.
4. Your building's occupants will stay safe, healthy and productive
The health and safety of everyone in your business matters. That includes you and your employees.
It's no secret that a positive and happy workplace is the key to productivity which improves your business' bottom line.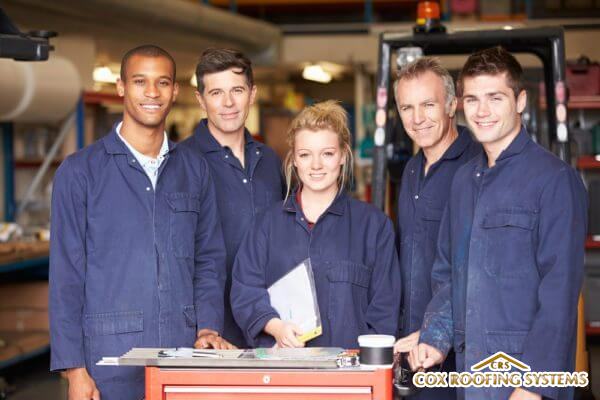 Can you imagine the negative consequences of a broken and leaky roof?
Think about the effects of mold growth, water dripping from your ceiling, and pests entering through your roof. Below are the things that will take place if you neglect a commercial roof restoration:
Leaky areas will force your employees to transfer to another location in your building.
Puddles of water lead to slip, fall, and electrocution accidents.
Mold growth due to excessive moisture causes respiratory problems.
According to FacilitiesNet.com, most building owners wait until roofing problems become intolerable and before these issues cost other people's well-being.
They suggest that you need to plan early to provide full protection for your roof and everything beneath it. A restoration roofing definitely prevents all kinds of hazards that cost you your entire business.
5. Improve your roof's resilience against environmental damage
Have you heard the term "resiliency" in the roofing industry?
If you use this term in the context of commercial buildings, resiliency is the capacity of your building to withstand or resist any damaging natural weather.
Obviously, your commercial building will be inhabitable if roofing problems grow because you failed to fix them.
Remind yourself that your roof does not only work during stormy weather but also under the heat of the sun.
6. Your building becomes more eco-friendly
More and more property owners look for environmentally-friendly roofing options. Flat rubber roofs are one of them. Even after a flat roof reaches the end of its lifespan, it can be reused for different purposes.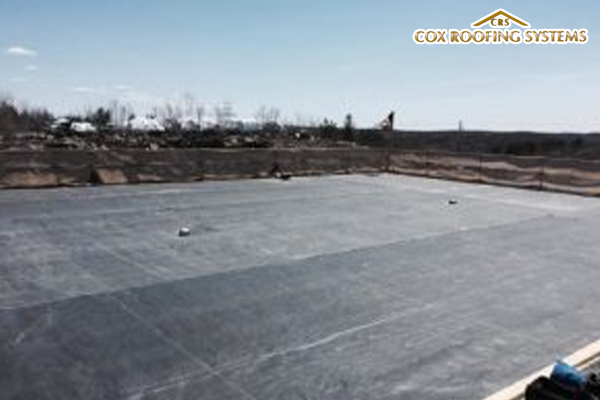 However, this roofing type's benefit for the environment decreases when it wears down.
Earlier, we mentioned that different roofing problems that cause punctures make your AC and heating systems work harder increase CO2 emissions.
As you may already know, carbon dioxide emissions have several consequences. These negative global effects range from a warmer climate to wildfires and tropical storms.
When you turn on your air conditioner at full blast, there will be an increase in the usage of energy.
As temperatures continue to rise, your best alternative to preventive the excessive use of AC systems would be a commercial roof restoration.
7. Preserve the interior of your building
Since your roof is your first line of defense against outside elements, it will keep your business investments safe.
Roofs are an important part of a building's foundation. If a foundation is not strong, everything inside your building will be put to waste.
Imagine that you have to deal with damaged furniture, equipment, and other appliances. You need to repair all these things in addition to your roofing system.
8. Comply with insurance company policies
Storm damage always prompts commercial building owners to file a roofing insurance claim. However, not all property owners are eligible for an insurance claim.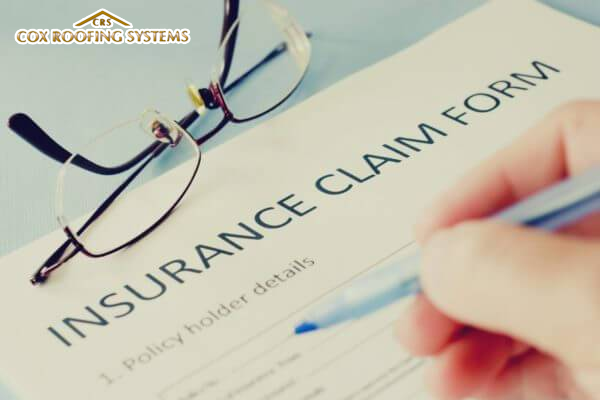 Insurance policies are less likely to accept your insurance claims if they find out that you did not maintain your roof.
This is especially true if your roof reached a certain age limit that your insurance company specified.
Make sure that you check the insurance policies of your company and follow them right from the start. Doing this will save you from a ton of headaches (especially money) in the future.
Cox Roofing System's Restoration Roofing Service
A reputable roofing contractor in your locality such as Cox Roofing Systems will perform a restoration roofing service for you.
The goal of our roofing company is to upgrade the current roofing system you have.We restore your roof with our excellent product: The TTR (Tri-Thermal Roofing) system.
If you haven't heard of this roofing system, it combines two popular roofing materials in the commercial roofing industry.
These materials are the EPDM membrane and spray polyurethane foam. You can expect that the combined features of these two roofing systems give you several advantages.
Benefits range from a cooler indoor temperature (due to UV protection) to more future savings.
At the same time, the TTR also eliminates the negatives of the EPDM and spray polyurethane foam.
Also, you can count on us to maintain your new roofing material (TTR) after we restore your damaged roof.
Final Thoughts On Roof Restoration
Whether you own any type commercial flat roofing system, it's always a smart decision to restore your roof.
If you think a roof restoration is a tedious, time-consuming, and expensive job, think about the bigger hassles you will have to deal with later.
Before you start your restoration roofing project, the first thing you should do is perform a thorough roofing inspection. Your contractor will help you with this.
Again, a commercial roof restoration has several advantages for your entire commercial property. It affects your employees' well-being, investments, long-term savings, and more.
Are you considering a commercial roof restoration? Cox Roofing Systems offers this valuable service. Find out more.