Deciding on a new industrial roofing is not like your ordinary chore at home. It needs careful planning and thinking, and second opinions from professional industrial roofing contractors.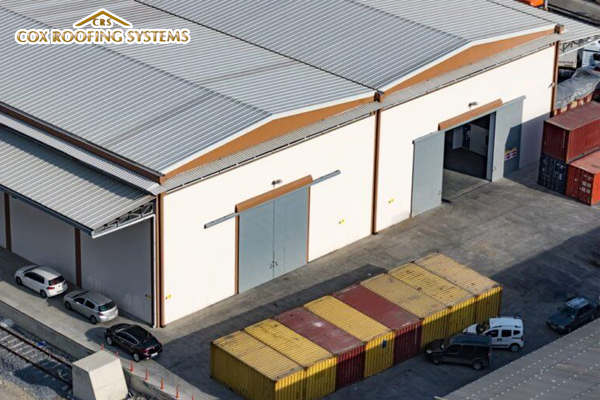 Before you're able to make a good choice, you need to understand that your roof is a huge project. It will stay with you for the next 20 years or more, to shield your investments from external elements.
We understand that industrial property owners feel stressed and this is absolutely understandable. Through this article that we've prepared, hopefully, you can pick an industrial roofing that meets your needs.
Below, you will learn the 9 things you must consider before you decide to finally replace your industrial roof. Keep reading.
9 Important Things to Think About When Replacing Your Industrial Roofing
1. Your choice of roofing contractors
First of all, you need to know that no matter how durable your industrial roofing is, a faulty installation will only waste your time and money. Don't be carried away by random contractors who randomly show up at your door and offer their "trusted" services.
It's best to conduct your own research so you can make a well-informed choice. Check trusted websites and business directories like the Better Business Bureau, Yelp, Yellow Pages, and Angie's List.
2. Budget at hand
Where do you want your money to go? No matter what roofing you choose to replace your current roof, make sure to set a budget. For sure, the last thing you would want to face is unexpected roofing prices.
This is where you're going to consider your priorities for a roof. A few of the many things you must think of are the following:
Type of roofing material – Built-up roof, metal roof, spray foam, modified bitumen, and more.
Additional features or upgrades
Installation cost of industrial roofing contractors
Durability of roofing material
Environmental conditions or climate of your area
3. Building codes in your area
It's important that you install a new industrial roofing based on the building codes in your geographical location. For instance, if your building is within an area that experiences frequent storms, you are limited to installing certain roofing types.
This is why you need to look for industrial roofing services that can assist you in negotiating local building codes. Moreover, these local contractors will be able to help you find an industrial roofing that meets your budget.
4. Noise and disruptions
When you're going to replace your roof, remember that it's going to cause some noise and might disrupt your day-to-day operations.
Unless you're going to install a single-ply roofing which is is less disruptive and takes a shorter amount of time to complete, you will need to prepare your staff and inform everyone in your building.
5. Slope of new roof and drainage
Maintenance is one thing that you should really care about if you want to avoid frequent, costly repairs in the future. Drainage problems are common, especially among flat roofing systems.
The best way to avoid such problems is to pay attention to the various designs and options to help you avoid issues in drainage. The slope of a roof usually determines how well rain water drains. Also, consider different drainage systems that are durable, can be easily maintained, and lead water away safely from your building.
6. Structural load and foot traffic
Are you planning to install solar panels on top of your industrial roof? How about solar panels? Other types of equipment? If so, you need to know that foot traffic and structural load are factors that shorten your roof's lifespan.
Even if you have an idea on possible roofing materials that can accommodate structural load, make sure that you speak with industrial roofing contractors on the best option according to your budget and building needs.
7. Lifespan of roofing system
While in the process of choosing the best industrial roofing material, take into account the average lifespan of each roofing system. Below are common roofing types and their corresponding lifespans:
Metal roofs – Generally last between 40-45 years
Spray foam roofs – up to 50 years
Single ply roofing – up to 40 years
Concrete roofing – 40 to 50 years
Put in mind that these are just estimates. Other factors play a vital role in shortening or prolonging the life of your roof such as the frequency of maintenance and repairs, ventilation inside your building, and weather conditions in your area.
8. Energy efficiency and savings
Every business owner wants to get the best value for their money, especially with a roof replacement. With that, consider getting an energy-efficient roofing material. Energy efficient roofs work to minimize your utility bills.
They effectively reflect light, thereby reducing the amount of heat that enters your building. As a result, your air conditioning systems will not have to work harder to keep your interior temperature comfortable.
9. Maintenance
There are high maintenance roofs and low maintenance roofs. Depending on the weather conditions of your area, make sure that you ask industrial roofing contractors to recommend you a roofing system that's low-maintenance and long-lasting.
Need More Knowledge on Industrial Roofing Services?
Thank you for taking the time to read all the points you should consider when getting an industrial roof replacement. If you have paid close attention, you will notice that nearly all considerations compel you to seek for professional roofing advice.
Cox Roofing Systems prioritizes your industrial roofing needs. Our industrial roofing services cover industrial roof repairs, replacements, and restoration. Please get in touch with us to help you complete your roofing projects.