Has your roof broken down or reached its lifespan? Don't get a commercial roofing contractor in Brampton just yet. Before you do so, read 6 of our best tips below to make sure that you hire the right person for the job.
1. List down your possible contractors.
Your commercial roofing contractor of choice depends on what type of roofing problem you want to be solved and the roofing system you need. For example, if you're constantly faced with high energy bills, you might need a contractor who can properly install a spray foam insulation on your roof.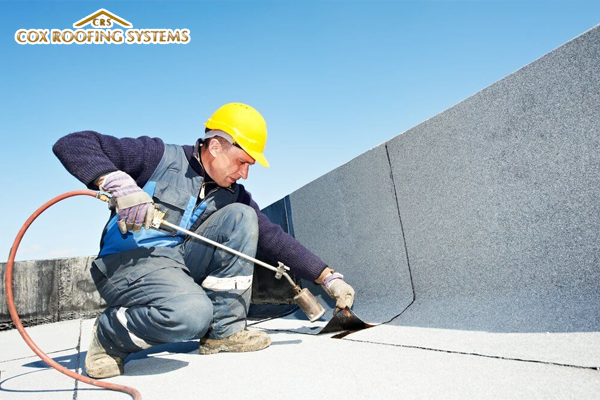 The simplest thing you can do to find qualified roofers is to ask around. Do you have friends or family members who have hired contractors in the past? Another useful tip is to search the internet for roofers in your local area. You can do a Google search. Write down the names of your prospective companies.
2. Choose a commercial roofing contractor with a good track record.
The best place to check your roofer's performance is the web. Credible online resources like the Better Business Bureau, Angie's List, and Yelp are where you'll find a ton of positive and negative reviews. These online reviews will give you a clear picture of your potential hire.
Remember that a good track record isn't a collection of perfect reviews. If you see a negative feedback, check how the contractor handled the situation. No contractor is perfect. Aside from customer reviews, find out how long the roofer has been in business. Established companies have more experience and are able to keep you updated about the job.
3. Beware of storm chasers.
Storm chasers are contractors that knock on your doors and market their services. They tell you that they're your "neighborhood roofers" and promise to give you a cheap price. No matter how tempting this can be, nothing can beat personal recommendations or a thorough research.
Just in case you're thinking to consider a commercial roofing contractor who one day shows up, do not make any commitments yet. Again, look for reviews about the contractor and ask them to show you their license status or proof of insurance.
4. Do phone interviews and ask the right questions.
Before you hire a commercial roof repair contractor, a good way to narrow down your list is to conduct phone interviews. Do you have a list of your candidates' phone numbers? Since you're looking for Brampton roofers, you should be able to see their contact details on Google's local search.
If a contractor answers your call, that's a good sign. Now, proceed by asking important questions. Find out if the roofer can handle your specific roofing problem, whether they use subcontractors, provide a roof certification and warranty, and write an estimate of the roofing job. You'll want to ask for the roofer's physical address too so you can drop by their office anytime in case you have a roofing concern.
5. Get multiple quotes.
Next, you'll want to ask for a free estimate from your prospect qualified roofers. Most contractors do it for free. Don't just ask for a quotation from one contractor. Get 3-5 quotes so that you can compare prices. Remember not to base your decision on price alone. The cheapest or most expensive isn't always the best.
Ask yourself, "What am I getting for my money?" Check the quality of materials to be used for your roof repair and the warranty period. If the labor costs are way too high, do not be afraid to negotiate with a commercial roofing contractor. While comparing prices, you'll want to consider those online reviews you read and phone interviews you did. Combine these factors with the quotations.
6. Do not give in to pressure!
Some roofers can take advantage of your current roofing problem by insisting that you choose them to handle your commercial roof repair. High-pressure tactics aren't new. Beware of this common scenario: A roofer shows up at your door and offers an unusually low rate only if you sign a contract.
Pressure is not a good thing when it comes to finding qualified roofers. Never agree to make a down payment or sign a contract without doing research. Do not hesitate to turn down a roofer if it doesn't feel good.
Final Word
We can't deny that finding a reliable commercial roofing contractor Brampton is a tedious process. Do proper research, ask for personal recommendations, and compare quotes. Trust your intuition! We hope that this article helps you get a new commercial roofing system without any headaches or hassles.
If you can share more tips, feel free to leave a comment below!