All Mr. and Mrs. Connell wanted was to hire a commercial roofing Toronto contractor to replace the 60-year old roof of their building with a new one. They asked for multiple quotes from contractors in their locality.
They found all estimates to be "expensive" and were also discouraged because it seemed that the job would take longer to complete. One day, a roof repair contractor knocked on their door.
Mrs. and Mrs. Connell thought they were extremely lucky. "Finally, we found a commercial roofing Toronto contractor we can afford," the couple thought.They were asked to make an advance payment, which they did.
It was the entire cost of the roofing replacement.
After the contractor performed a complete tear-off along with his team, they did not come back. The Connells could no longer reach them.
To cut the story short, the couple never found the contractor nor got their money.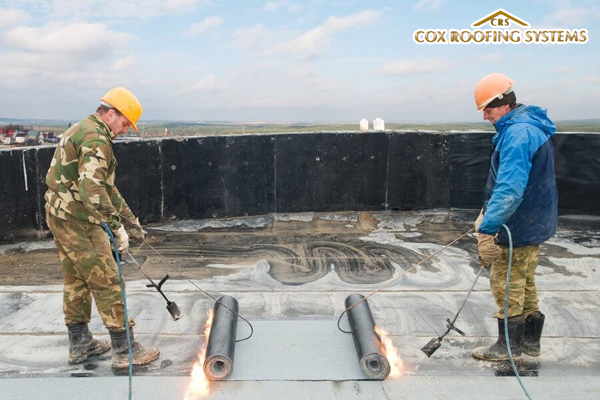 This is just one of the many horror tales in the Toronto commercial roofing industry. Indeed, it's hard to look for a company to trust these days.
A lot of people can claim that they are proficient in roof repairs and replacements when in fact, they're not. As a commercial building owner in Toronto, you know that your roof is probably among the very things to pay attention to.
There is nothing that can frustrate you more than a roof that breaks down or constantly leaks. All because of a cheap, bad job.
If you are here because you want the best advice to find a good commercial roofing Toronto contractor, you're in luck. Read our 7 pieces of advice below.
7 Tips to Find a Good Toronto Commercial Roofing Contractor
1. Choose a company with an extensive installation and roof repair experience.
Obviously, this is what all building or business owners ought to do from the start. Years of experience is an important criterion. The longer the contractor worked in the industry, the more repairs and installations they have handled.
Sure, there is no problem working with newer contractors. But do you want your roof to be the very first project they work on? Many business owners feel uncomfortable with this.
If you are, always do business with a Toronto commercial roofing contractor that knows the ins and outs of roofing jobs.
2. Prioritize a local roofing company.
Many roofing companies like Cox Roofing Systems operate in different geographical locations. However, make sure that the company you pick has an established reputation in your local community.
The company should be one that the people in your neighborhood know and trust. Ask yourself, "What if something goes wrong with my commercial roof? Can I expect the roofing company to immediately come and fix my problem?"
Accessibility is a must. No one knows what will happen to your flat roof in the middle of a year. Just imagine having to shut down your operations for days because of pesky, troublesome leaks.
Another reason to go for a local company is that they are more familiar with the weather in your area. Therefore, they can recommend the best roofing materials to use.
Word travels fast with local contractors. It's great to work with companies you know that others rely on. An active community participation is more than necessary.
3. Look for local testimonials – online and offline.
Local customer reviews and testimonials have become more important these days. According to Moz, nearly 90% of customers trust online reviews as much as they would trust personal recommendations.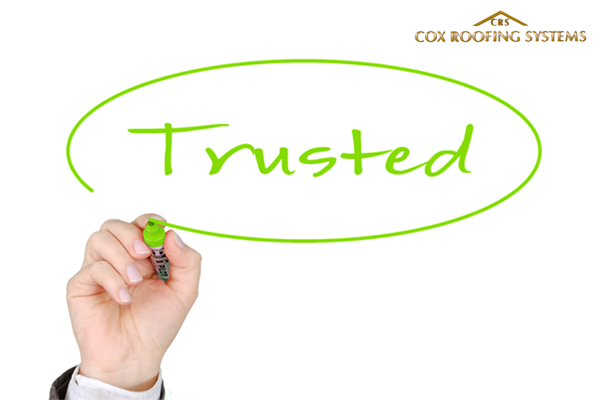 Doesn't it feel right to settle for a company that can provide proof of their reputation in your community? It's always a natural thing for property owners to seek feedback from previous clients of a commercial roofing in Toronto contractor.
The best places to read reviews of a commercial roofing contractor are the following:
Local listing websites or directories. Top options are Yelp, The Better Business Bureau, Angie's List, Google, and Bing.
A local roofing company's website. They should have a page dedicated to testimonials.
Facebook page
Remember that online reviews are a double-edged sword. They can make a Toronto commercial roofing company look good or bad. If you find negative reviews, don't immediately dismiss the idea of hiring the contractor.
It will help that you dig deeper. Find out whether the contractor dealt with the negative feedback and how they responded. Reliable companies don't leave their clients in the dark even after they've done business.
Also, seek for personal recommendations. When you speak with a fellow business owner who hired a roofer in the past, ask about the quality of the contractor's work and their ethics, of course.
4. Do not make a decision based on price only.
Recall our story about Mr. and Mrs. Connell. They hired a roof repair Toronto contractor right after the contractor promised a very cheap price. Extremely affordable prices are tempting, that is for sure.
Most of the time, the saying, "You get what you pay for" applies in the commercial roofing industry. Yes, it may sound biased to think that cheap prices mean low-quality jobs but take note that roof replacements are quite expensive.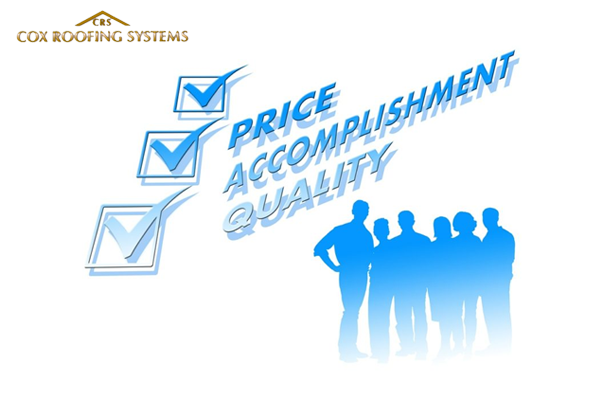 The average cost of a flat roof can range from $5 to 10 per square foot. This can still vary depending on the material used, your location, and workmanship or labor.
What's most important about price is that it should be reasonable or just. Better yet, get a written estimate from your prospect roofing contractors.
But before that, of course, the contractor should be able to thoroughly inspect your current roof to determine its size and ideal material to use. The estimate must show you a breakdown of everything that is involved in the project.
Vital information includes but is not limited to the following:
Start and completion dates of the roof repair or replacement project
People responsible for specific roofing tasks
Prices of labor and roofing materials to be used
Termination clause. This will specify that you or the contractor can terminate the agreement if any of you fails to follow contract terms.
5. Check if the commercial roofing Toronto contractor offers free estimates.
Fortunately, most commercial roofing companies provide free estimates. We, Cox Roofing Systems, also give free estimates for business owners who need a roofing service.
Free quotes are a good thing because they allow you to make unbiased comparisons between contractors. You'll be able to do this without having to spend a penny.
However, do not assume that the companies in your area provide free estimates. Ask first before you invite them to come over and perform a commercial roofing inspection.
6. Do not deal with a contractor that asks you to pay for the entire job up-front.
You should have a good reason to suspect that a contractor is unscrupulous if he requires you to pay for the entire roofing job before they even lift a finger. The Better Business Bureau states that a deposit of one-third is the standard price.
Even if the Toronto commercial roofing contractor is someone whom a friend recommended, this is still a bad sign. A roofer that's worth your time and hard-earned money is one that does the roof without forcing you to make a huge downpayment.
When you pay, make sure that you pay using a credit card. Cash is fine, but what if something goes wrong in the process? Can you track where your payment went?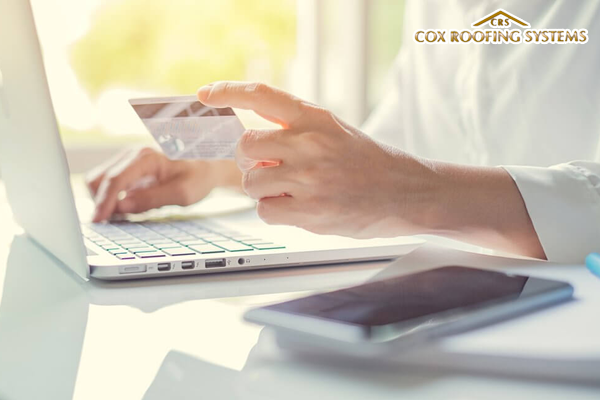 If you are a very concerned business owner, paying via credit card will give you more peace of mind.
Most importantly, finish paying the entire job only after all the necessary work is done.
7. Do a quick phone call interview.
For busy entrepreneurs, going from one office to another to learn more about a contractor is daunting. A great idea would be to conduct a phone call interview instead. You can do this from your home or office.
Phone call interviews are hassle-free, convenient, and time-saving. You can just picture out how frustrating it can be to personally visit several contractors in a day and still not being able to find the right one.
Whether you're thinking to tackle a roof restoration or file an insurance claim and need help, find a match that will keep you satisfied.
First, note your prospect contractors' phone numbers. Create a list of questions to ask. Below are some good questions that will help you determine the right roofer:
Do you have the proper business and professional license?
Are you insured?
How many years has this company been serving roofing clients?
Can you give me a list of references I can speak with?
Describe a similar project that you worked on in the past.
How many employees do you have?
Do you offer emergency roofing services?
The answers contractors will give can definitely paint a picture in your head of what your outcome will look like. Also, a contractor that answers your calls without delay is a good sign.
Before You Go
As you sit down to decide which commercial roofing Toronto contractor to hire, follow the tips in this article. There are still a lot of resources you can read to make a decision but our strategies will put you on the right track.
Is your commercial roofing showing signs of deterioration? Cox Roofing Systems can certainly help you.
Our roofing services guarantee that you enjoy a Toronto commercial roofing that lasts and doesn't need a lot of maintenance. We're all for helping your physical business thrive.