If you're just about to start construction , you might start thinking how long a rubber roof lasts compared to others. It is true that many contractors recommend rubber materials for both internal and external roofing.
Cox Roofing also believes in the capabilities of rubber because it is durable and affordable. The material can live through multiple decades before showing any signs of wear and tear. Their liquid-repellent material prevents any growth of moss, fungi, and algae that can cause roof membrane damage.
Here is a comparison between all leading rubber and synthetic flat roofing materials available on the market.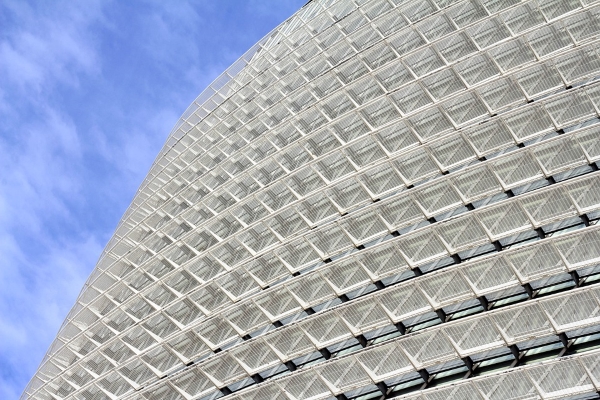 Thermoplastic Olefin (TPO)
This common roofing material is a single-ply reflective roofing membrane made from polypropylene and ethylene-propylene rubber. Roofing contractors install them with strong adhesives and hot air welding.
Pros: TPO can be as thick as 45 to 80 millimeters. They reflect UV radiation that allows the surface of the roof to cool down. It does not lock in moisture due to its repellent synthetic rubber polymer property. By decreasing external weather temperatures, TPO's insulating capabilities allow property owners to save up to 90% of energy use. It is also inexpensive compared to other flat roofing materials.
Cons: The lack of TPO manufacturing convention means that roofing material made by one manufacturer might be better or poorer in quality compared to another for the same price. Amateur builders might think that thicker TPO is better and can last longer when this is not the case. TPO can last up to 10-20 years regardless of thickness.
Polyvinyl Chloride (PVC)
This single-ply roofing membrane is known for its strength, durability, moisture resistance, and insulating capabilities. It is installed using strong adhesives, mechanical fasteners, and hot air welding to combine seams together.
Pros: All manufacturers focus on PVC's strength to increase its lifespan. Hot air welded seams are necessary and can create a watertight rooftop membrane. According to The American Society of Testing and Materials, PVC roofing membranes have a minimum breaking strength of 350 pounds per inch (PPI), beyond the national standard of 200 PPI. The material is also resistant to chemicals, animal activity, molds, UV rays and fire.
Cons: PVC flat roofs are not made of rubber. They are made of reinforced plastic. Therefore, if you are using asphalt-based materials for your external roof, you can find your PVC roof discolor and reduce its strength and durability. It may also reduce its 20-year lifespan when this happens. Upon coming in contact with the vinyl material, your asphalt-based roof will soften and bleed. There is a workaround: you can install a separator to prevent this from happening. However, only professional builders can do this effectively for you.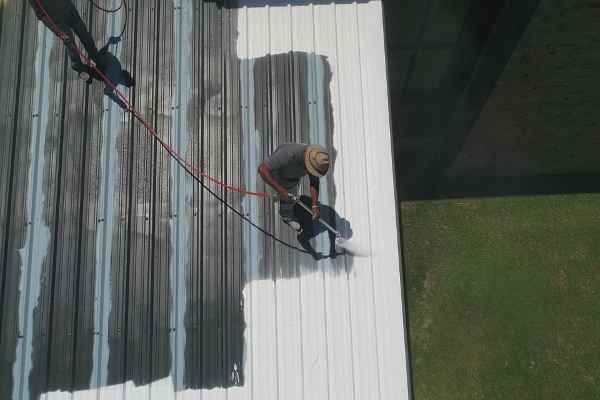 Ethylene Propylene Diene Monomer (EPDM)
Most contractors favor the use of EPDM because of its eco-friendliness, strength, durability, and long lifespan. It is the most economical choice of the three leading roofing materials. EPDM is made from various rubber and plastic composites such as recycled tires, sawdust, and slate dust.
Pros: Cheap EPDM manufacturing also drives down its cost per square foot. A 40-milimeter TPO roofing can cost about $5-6 per square feet and a 50-milimeter PVC membrane can cost $6 to $9.5 per square foot. EPDM costs about $0.80 per square foot, making it one of the most affordable flat roof materials around. EPDM is also lighter than PVC and can last a longer lifespan up to 30 years.
Cons: Both TPO and PVC roofing materials appear rich and durable, adding to its curb appeal. The rubber material of EPDM can reduce a property's overall appeal. Aesthetically, it can work for industrial structures. Manufacturers often sell them in the color black, which reduces its UV resistance and insulating capabilities (although lighter-colored yet costlier EPDM membranes are also available). It is also easy to puncture, yet also easy to patch up.
Verdict: EPDM
EPDM is the best choice when it comes to cost-efficiency and lifespan compared to TPO and PVC. It is less durable compared to the other two materials. However, its cost per square foot makes it an imperative choice especially for commercial roofing. In addition, EPDM is easy to repair. It is also environmentally friendly as recycled materials create EPDM.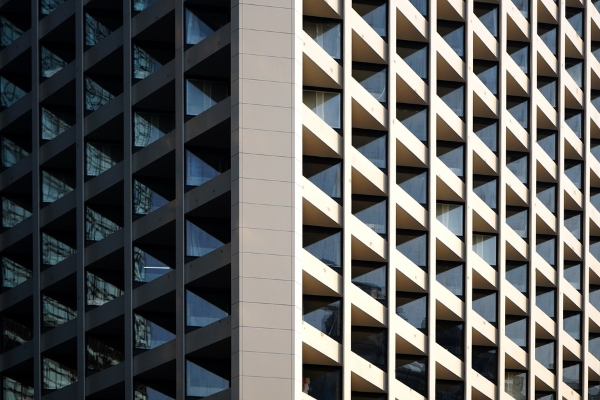 How Long a Rubber Roof Lasts: EPDM
The material can last for 25-30 years as long as it does not sustain any damage. How long a rubber roof lasts depends on how well you prevent damage to the material. As long as branches or tools do not puncture the roofing membrane, it can deliver a better return on your investment.
Supports Rooftop Gardens
Similar to TPO and PVC, EPDM is durable enough to support rooftop gardens. Its seamless installment can lock in moisture. The moisture-repellant material also prevents the growth of molds, fungi, and algae.
Compatible with Solar Cell Arrays
Solar cell arrays, used by renewable-energy generating buildings, will not have any adverse effect on EPDM internal roofing. The material's lightness also avoids any undue duress that can cause infrastructural damage.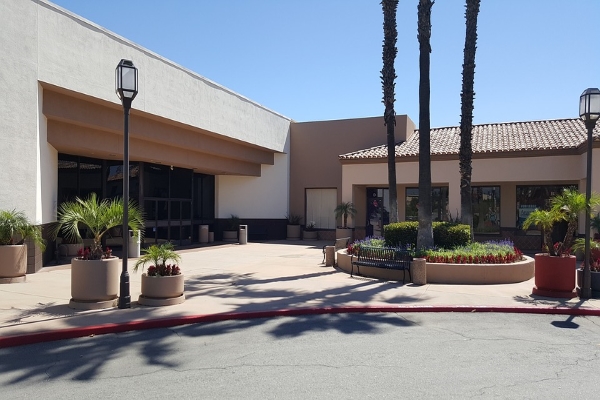 Seamless Membrane Installation
Contractors install EPDM in seamless sheets. How long a rubber roof lasts depends on the roofing contractor's installation process. This process will also affect its watertight capabilities similar to TPO and PVC.
Fireproof
There are variations of EPDM that are fireproof. However, these cost a bit more (but not as high as TPO materials). These chemicals mixed in its manufacturing process including fireproof hydraulic liquids, ketones, and alkalis. The variations also improve its resistance to UV light and its insulating capabilities.
Conclusion
Rubber roofing is an excellent material to use and there are plenty of varieties to choose from. However, EPDM is indeed the best and most cost-effective roofing membrane for your flat roof residential or commercial property.
However, how long a rubber roof lasts also depends on roofing installation. An EPDM roof that amateur builders install ineffectively will affect its capability to prevent water leaks, provide insulation, and its lifespan.
Therefore, once you have decided which roofing material to use, it would be best to have professional roofing contractors install your rubber roof. Doing so will give you peace of mind and a better roofing membrane for commerical properties.