When you hear the word "restoration," what comes to your mind?
Let's say you own a 106-year old ancestral home and want to make it look brand new and functional again. You remove the rotten wood materials and replace it with new ones that are the exact same type of wood.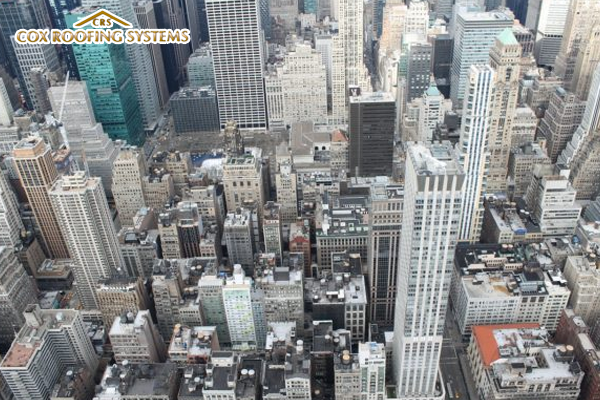 Enter commercial roofing. Restoration in the roofing industry is a completely different story. Instead of removing all existing materials, a roof restoration involves adding to what is already there.
However, before a contractor restores your roof, they have to make sure first that it is structurally sound and free from damage. When some areas really need replacing and cleaning, it is done prior to the restoration process.
In this article, we will show you everything you need to know about roof restoration. Why is this roofing service a sustainable choice? How does it benefit your business? Is it better than a total roof replacement?
Read on to find out.
What is roof restoration?
Previously, we've written about the process of restoring your roof and mentioned about its meaning. It entails upgrading your roof and also involves cleaning and repairs. The last step is to apply a new roofing material above an existing one.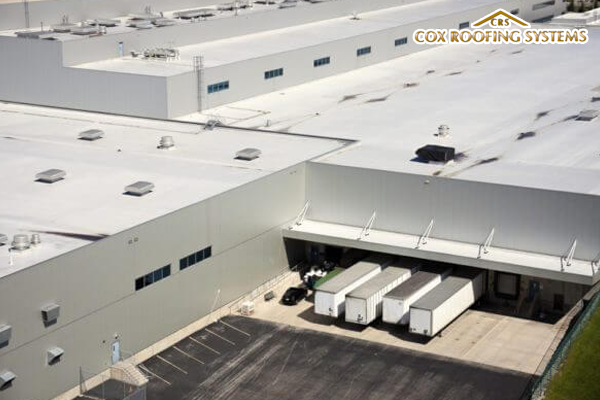 Many people assume a repair and restoration roofing to be the exact same thing. Yes, restoring your roof may involve repairs but repairs do not involve putting a new and better roof on top of an existing one.
Let's be clear on this: When it comes to repairs, roofing contractors only tackle specific parts of your roof. With restoration roofing, they do a complete makeover or transformation.
A common restoration service is metal roof restoration. Usually, a roofing contractor will power wash metal surfaces to remove dirt and debris. Then these contractors will seal off leaky areas and treat all penetrations to prevent water from entering.
Finally, they will apply a high-performance coating to bring the roof back to life.
Reasons a restoration roofing service is the best choice
If you want to make your commercial or industrial roof better, consider a metal roof restoration or other restoration roofing service.
Most often than not, building owners immediately conclude that they replace their entire roof at the first sign of failure. The truth is, you still have the choice to bring your roof back to life without undergoing an expensive and costly tear off.
Here are several great truths about roof restoration that will change how you treat your roof.
1. Add years to the life of your roof.
Do you know how long commercial roofs typically last? Different roofing materials vary in their average lifespans. To be specific, here are the following lifespans for the various commercial roofs in the industry:
EPDM – up to 50 years
Spray foam insulation – in place for life
TPO – up to 50 years
Modified bitumen – 10 to 20 years
Metal roofing – 50 or more years
Can you imagine adding more years to the life of your roof before it ends?
A metal roof restoration for that matter is a win-win option.
For example, if you have a metal roofing which lasts more than 50 years, just think of the savings and peace of mind you'll gain knowing that for your entire lifetime, you only tackled a new roof installation just once.
2. Avoid an expensive total replacement.
Cost savings. It's the primary and perhaps most important reason why building owners will choose replacement.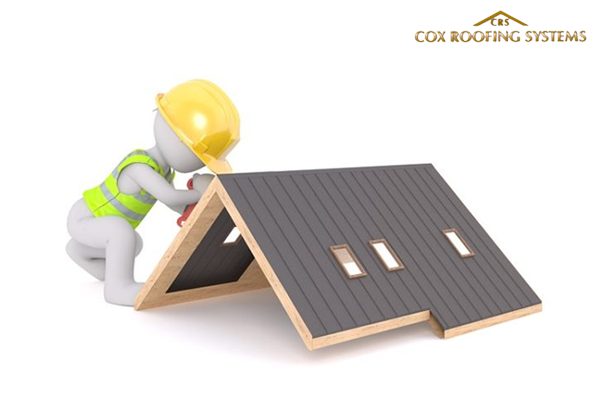 A replacement means that people will be able to bypass tear-offs. They no longer need to deal with landfill fees. Also, they don't have to shut down their business for a couple of days due to disruptions. There are no foul odors and only minimal noise is involved with a restoration.
Roofing Calculator mentions that a flat roof installation can cost you an average of more than $8200.
3. Save money with a quality restoration roofing product and service.
You benefit from fewer expenses not just because you get to avoid a replacement but because restoration itself is an extremely great thing. This may sound too good to be true but yes, restoration roofing is sustainable.
The process of restoration maximizes the life of your current commercial roof before it arrives at a state where it can no longer be fixed.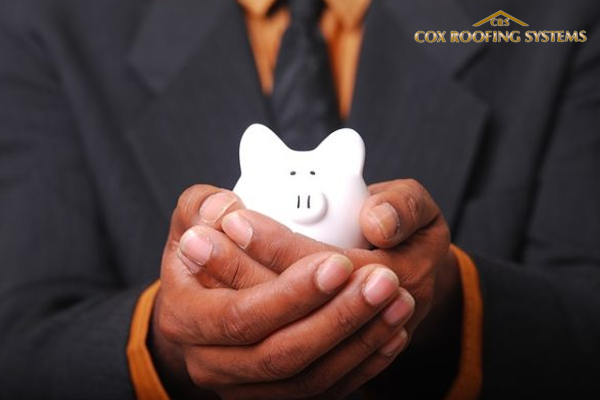 Again, if a contractor finds out that your roof is structurally sound and can still be salvaged, they will apply a new roofing material over it. Here at Cox Roofing Systems, we offer EPDM, TPO, and TTR restoration roofing solutions.
Among the three, the TTR (Tri-Thermal Roofing) solution is a combination of two roofing materials. They are the EPDM single-ply rubber roof and spray-applied polyurethane insulation.
Here's how these two roofing materials work. The EPDM effectively reflects UV rays to prevent damage and keep your building cool.
On the other hand, spray foam polyurethane insulation acts as an insulator and completely seals off gaps and holes in your roof. This will prevent water penetration and pest infestation as well.
While quality materials matter, remember that they way a roof restoration is done also affects your roof's longevity. That is why you should make sure that you choose a contractor with great workmanship and ethics such Cox Roofing Systems.
4. Cool, comfortable, and safe working environment.
Roof problems are very troublesome. Think about the pesky leaks that lead to mold growth. Not to mention, moisture inside your building attracts insects. When it rains hard, puddles of water cause accidents among your tenants or employees.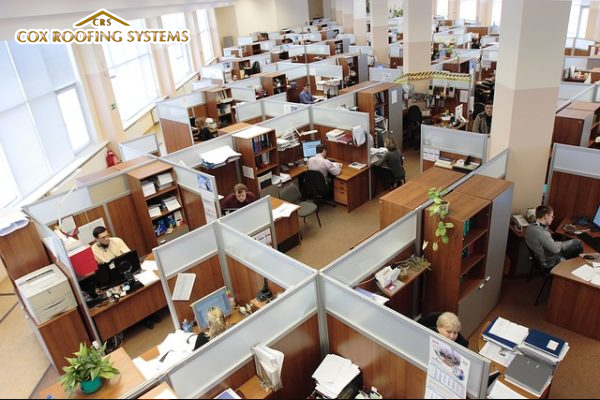 Ponding water over your roof. Improper drainage. Shrinkage and blistering. Loss of reflectivity. Increasing energy bills.
You may not feel the impact of these problems when your roof is still new. Wait until your building's occupants make complaints related to your commercial roof.
Indeed, a restoration makes a sustainable choice to increase comfort and promote safety within a work environment.
Also, one of the ways to save on heating and cooling costs in the long run is to invest in an energy-efficient roofing material. We recommend our very own Tri-Thermal Roofing system as your restoration option.
Recently, we helped a client named Victor Dubois, a real estate developer.
After we installed the TTR, Dubois testified that his energy bills decreased. In addition to that, his tenants were happy that the building because quieter and they became more productive. This was because TTR keeps noise outside the building to a minimum.
5. Promotes environmental responsibility.
Each time building owners tackle a roof restoration, they save the environment. How so? Well, a total roof replacement adds more waste to already overflowing landfills.
Not only that, as we tackle the restoration service for you, we never do a procedure that produces noxious fumes and causes fires.
Our Tri-Thermal Roofing system, through its spray polyurethane foam component, lasts indefinitely. And since it allows you to save on energy bills, you help mitigate the environmental damage brought about by air conditioning systems.
Choosing a company that you can trust with your building
What are the things you should look for when it comes to choosing a roof restoration company? Below are some essential questions to ask before you hire a roofing contractor.
1. Does the company have a physical office?
An established commercial and industrial roofing company needs to have a physical location you can visit any time you need help.
If a storm hits your area and damaged your roof, you know that you can immediately reach them.
2. Is roof restoration their specialization?
First and foremost, you must make sure that they actively offer restoration roofing as one of their main services.
In case you choose Cox Roofing to give your roof a makeover, you can ensure that we use the best materials and follow the right industry practices. This is the way your roof will last long.
3. Can they show you evidence of previous work?
Whether a roofing company has a website or not, they should be able to provide you with samples of their accomplished restoration projects.
Images, testimonials, and even case studies are great forms of social proof. These pieces of evidence increase a roofing company's credibility and trustworthiness.
You might also want to ask a list of references from your company of choice. Call these references or previous roofing clients one by one. Ask how satisfied they were with the roofing company's workmanship and ethics.
4. Are there guarantees?
A guarantee only means that your roofing contractor of choice stands behind their work.
You want to be sure that if anything goes wrong with your restored roof, the contractor responsible for the work will be there to put things back to normal.
Every customer's satisfaction depends on the company they trust. Put your roof in the hands of an unscrupulous contractor and you won't get your money's worth. Entrust your roof to a company with a proven reputation in the industry and you will be more than satisfied.
How Cox Roofing Systems can help
Would you like to know more about roof restoration? If you're ever planning to get one, please call us at 877-306-7031. Let's have a chat and we'll help you make the right choice depending on your roof's current situation.