Are you experiencing unwanted water leakage from your concrete roofing? While this is alarming, know that you are not alone in dealing with problems like this. Commercial roofs made from concrete are prone to damages leading to moisture retention and eventually leakage. It does not mean concrete roofs are not any good. Like any roofing system, they have their own advantages and disadvantages. At this point, our objective is to educate building owners on how to stop water leakage from concrete roof. Proper and regular roofing maintenance will help extend the life of your property to get the best value out of your investment.
Commercial Concrete Roofing Composition
Before we get down to the bottom of the problem, there is a need to understand what concrete roofs are made of. Being aware of their composition gives you a better perspective in dealing with it.
Concrete roofs are composed of sand, cement, and water. These materials are combined together to form a compound. It can be used to build not only roofs but also floors, ceilings, decks, and many more. It is also important to note that concrete is a heavy material. Hence, it requires the right amount of structural support.
Tips on How to Manage Leaking Concrete Roof
Tip #1 – Find the Leakage Source
The first step on how to stop water leakage from concrete roof is to find the source. Check the entire roof surface, look out for ponding water, and inspect the plumbing lines. You may also visit the sides of your building, drainage pipes, etc. These are the most common sources of leakage.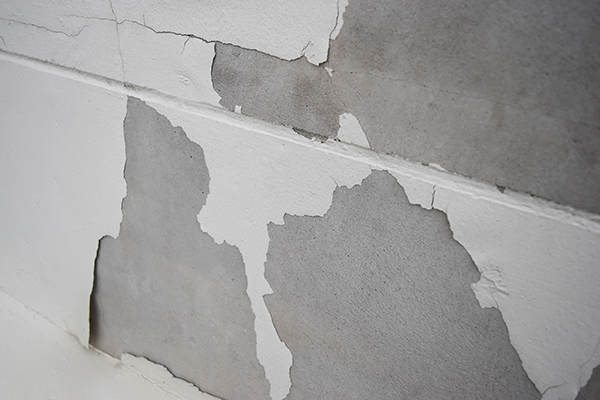 Important safety reminder: Roof inspection is a process performed by professional roofing contractors. Personally accessing your commercial roof is a risky task. If you want to perform an inspection, you can start with a visual inspection first. However, if there is a need to reach for high areas, do not immediately climb up the roof. To avoid possible accidents and more damage to property, always consult concrete roofing experts. They have the right training and appropriate tools to discover and solve problems.
Tip #2 – Fill Cracks
Due to everyday wear and tear situation, concrete becomes prone to cracks and holes. Water can penetrate these spaces which could result in further leakage. In some less complicated cases, you can perform minor roof repairs.
For this, you will need mortar or roof cement, roof primer, and an elastomeric sealant. Before you proceed, make sure to clean the entire roof surface. You can use a pressure washer to remove all kinds of debris and dirt lying around such as dust, mud, twigs, leaves, etc. The next step is to fill the cracks or holes with mortar or roof cement. Follow through by applying a roof primer. Then, wait for it to completely dry out. Afterwards, spread an elastomeric sealant over the cracks, holes, corners, and other damaged areas. You can apply the second coating the following day to reinforce the sealant.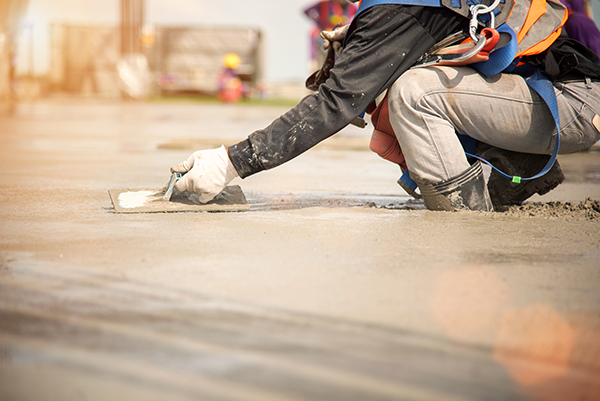 If you intend to follow these instructions, you have to do some more research beforehand. These materials have chemical ingredients, thus, proper handling is a must. For your safety and peace of mind, consult your local roofing contractor to get accurate recommendations. While these simple procedures can help stop water leakage, it is not a long-term solution.
Tip #3 – Regular Professional Maintenance
Time and again, we would like to emphasize the need to regularly conduct maintenance. You should schedule this at least twice a year. Apart from the usual inspections and cleaning, there are far more extensive maintenance procedures. Buildings are usually high and large which make them difficult to access especially if you are not trained to do so. Because of these reasons, you should have a commercial roofing partner to monitor and study your concrete roofing structure. You have to report all roofing-related concerns that you may have so that they can address it properly.
There is nothing wrong in involving yourself in roof repair projects. However, it should always be under the supervision of a roofing specialist. Always prioritize your own safety. Besides, professional roofers are always ready to assist you provided that they have the licenses to operate, tools, equipment, and appropriate skills.
Should You Consider a Concrete Commercial Roof?
Now that you have an idea on how to stop water leakage from concrete roof, there is a follow-up question. If you have not yet made a decision, should you really pursue a concrete roofing for your commercial property?
To guide you further, here are some of the pros and cons of having a concrete roof:
Pros
Highly Durable. It is one of the toughest materials you can get for your commercial roof. As a matter of fact, it is not only applicable to roofing. It can also be used for other forms of constructions like bridges, sewers, and dams.
Weather-Resistant – A concrete flat roof can effectively resist strong and high winds as well as heavy storms. If you are located in areas with harsh weather conditions, then, you might want to consider a concrete roofing.
Fire-Resistant – As a non-combustible material, concrete has the ability to resist fire. This is also a great consideration for large buildings.
Fast and Easy Cleaning – If you need to get rid of stains, dust, dirt, molds, and other debris, it would not be a problem. Using a pressure washer, you can easily remove them without the fear of damaging the roof surface.
Longevity – With proper installation and use of high-quality products, a concrete roof can last up between 40 to 50 years.
Cost-Effective – Considering its benefits, the price is more affordable compared to other commercial roofing systems.
Cons
Heavy – A concrete compound is naturally heavy. Hence, it is difficult to install.
Moisture Retention – Water buildup during and after a rainstorm can result in moisture. Same goes with melting snow that can also lead to leakage.
Prone to Stains and Plant Growth – Since concrete roof can absorb water, this is also the reason for unwanted stains and plant growth (moss, algae, mildew, etc.)
Conclusion
Like any other commercial roofing, a concrete roof is a huge investment. To maximize your time and resources, find a reputable roofing contractor. Proper installation is key to prolong a roofing's lifespan along with regular maintenance.
When you are confronted by water leakage, know that there are solutions. The first thing you should do is to consult experts before you proceed with minor roof repairs.
If you need help in dealing with your problematic concrete roofing, you can always get in touch with us. Cox Roofing Systems is composed of highly skilled experts. We can present long-term solutions to your problems and fix your current roofing issues. Give us a call today: 877-264-6983.