Is your commercial roof currently having problems? Does it have leaks all over the place? Has it been punctured? Is it nearing the end of its lifespan?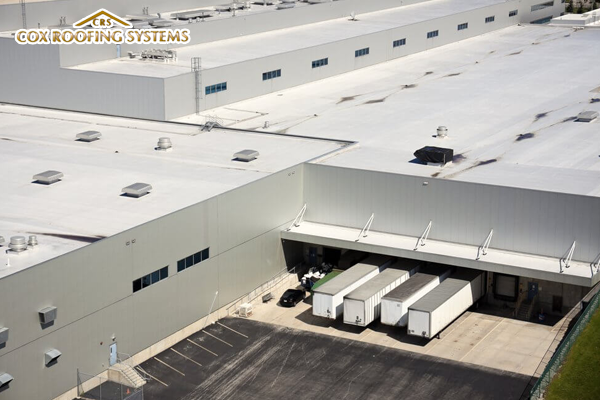 For a lot of commercial building owners who've been used to traditional methods, a roof replacement is the first thing that comes to their mind. However, with today's improvements in the roofing industry, we now have a better alternative: A total roof restoration.
What is a total roof restoration and is it really worth considering? Today, I'm about to share with you the wonderful advantages of this new roofing solution for business owners. Let's get started.
What is a total roof restoration service?
Commercial building owners are often afraid to deal with the hassles of replacing their roofs by the time they break down.
Simply put, a roof restoration service is a process of upgrading and breathing new life into an existing worn out roof. Roofing contractors complete this work on different types of roofing systems, most especially commercial roofs.
A complete restoration may involve roof cleaning, repairs, and the application of a roofing system that's durable and reliable.
Most people use the terms roof restoration and roof repair interchangeably. Put in mind that these two projects are entirely different.
With roof repairs, contractors will only be fixing the damaged area of your roof. On the other hand, a restoration involves a complete makeover. This means that your damaged roof will get a brand new look.
Learn how a total roof restoration benefits you
1. Restoration extends the life of your roof up to 15+ years
There are plenty of good reasons why a roof restoration is worthwhile, and this is one of those. Typical roofing systems have an average lifespan of 20 years.
If you want to add more years to its life without tackling a tedious and time-consuming replacement, then a roof restoration service is the way to go. This is especially beneficial if you are looking to grow your business further and see it thrive for years.
2. Much less expensive than a total replacement
A major concern that bothers people when it comes to a roof replacement is the high cost. You need to pay for the removal process of your current roof and the new roofing material that your roofers will install.
Restoration is much less expensive, costing about $6 to $9 per square foot. The reason for this affordable price is that this requires less labor and fewer materials. Also, roofers do not need to deal with disposing waste to landfills, which again involves cost.
With the affordable expense and the benefit of longevity, you'll definitely get more than what you pay for.
3. Better energy efficiency
Commercial roofs that are punctured and actively leaking are the reason why air leaks out of buildings. As a result, air conditioning and heating systems need to work harder to keep interior temperatures comfortable.
If you're experiencing warmer summers and cooler winters, get a roof inspection. Professional roofing contractors will help identify the cause of this problem. If they find out that your commercial roof is letting air out, know that you don't always need to replace your roof.
4. Less disruption to your day-to-day business operations
Since a total roof restoration eliminates the need for a complete roof tear-off, business owners do not need to temporarily close their shops and lose sales during those days. If you manage a rental property, a roof restoration will not disrupt your tenants.
The entire process involves minimal noise and less labor. It's also cleaner. Again, this is because roofing contractors do not have to deal with roofing waste materials.
5. Several great options that meet your needs
Depending on your existing roofing material and its present condition, you can choose from several roof restoration options. There's a tile roof restoration and a metal roof restoration.
For flat commercial roofs that use single-ply membrane systems, Cox Roofing Systems offers TPO and EPDM options. All these roofing membranes add more years to your roof since they're resistant to harsh weather, prevent UV damage, and resist tears.
6. Additional warranty for your roof
A lot of roof restoration services provide commercial building owners with warranties. Here at Cox Roofing Systems, our total roof restoration includes a renewable 10-20 year warranty.
If you decide to undertake this roofing project, make sure that you find out the number of years your contractor is going to cover you.
Is your commercial roof qualified for a complete restoration service?
The best and only way for you to determine whether you need a restoration is to get a visual inspection. We recommend that you contact a professional roofing contractor that can assess your building thoroughly.
Professional roofers make use of special tools and equipment to locate hidden or subtle signs of damage. They will weigh the costs and the pros and cons of a roof replacement versus restoration based on your roof's current condition.
As a commercial building owner, it's also important that you're able to pinpoint signs of damage on your own. Here are basic signs you should look out for and report to your contractor:
Check the year you first installed your roof. It might be nearing its lifespan.
Signs of water and moisture penetration – leaks, water stains, mold growth.
Standing water on your roof top. This might indicate poor drainage.
An unusual increase in your energy bills.
Before You Go
So, are you ready to consider a roof restoration service today? If you are, hire us to put an end to your roofing problems. We can help you make the right decision. Ask us for reliable roofing advice. Contact us today.